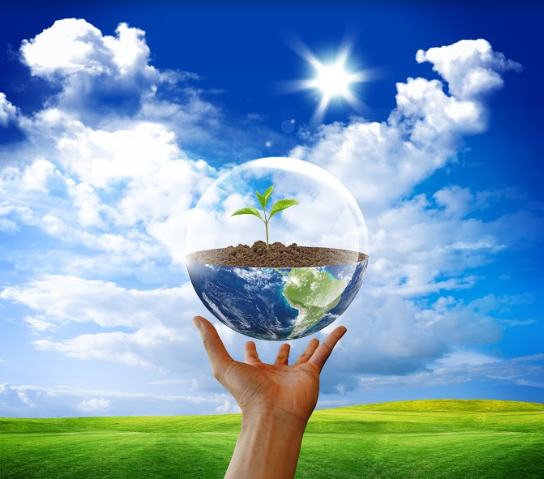 SSRH Scheme for the Rep of Ireland
A national Support Scheme for Renewable Heat has secured Government approval and has been launched.
It is designed to financially support replacement of fossil fuel heating with renewable energy, for large heat demand non-domestic users in commercial, industrial, agricultural, district heating, public sector and other non-domestic businesses and sectors (in the non-emissions trading sector). It will help contribute to meeting Ireland's 2020 renewable energy and emission reduction targets.
Under the 2009 Renewable Energy Directive, Ireland has a target of 12% energy for heat to come from renewable energy sources, by 2020. Currently, 6.8% is renewable. Budget 2018 allocated €7m to fund the initial phase of the support scheme.
The maximum tariffs paid will be 5.66c per kilowatt hour of energy produced from biomass heating, and 2.95c from anaerobic digestion heating. Tariffs reduce with increasing output, reflecting economy of scale. Technologies such as biomethane grid injection may be in subsequent phases of the scheme.
The Sustainable Energy Authority of Ireland (SEAI) will administer the scheme and have developed detailed terms and conditions.
Why introduce a renewable heat incentive?
Ireland has a target of 16% of gross final energy consumption from renewable sources in 2020, with sub-targets for electricity (40%), transport (10%) and heat (12%). In 2016, Ireland reached 6.8% in heat. This renewable heat incentive is one of the Government's measures to help meet targets.
How does this support scheme differ from other countries?
The lessons learned from similar schemes in other jurisdictions have been integrated into this scheme. In particular, eligibility criteria that projects must continue to conform to over the period of support payments (up to 15 years) will ensure heat generated is applied to useful purposes only. Other budget management mechanisms include project budget caps, a scheme budget cap, and periodic reviews to prevent windfall gains.
What will be supported?
Based on the economic analysis carried out, the scheme will support projects through one of the following support mechanisms:
An operational support (paid for up to 15 years) based on useable heat output in renewable heating systems in new installations or installations that currently use fossil fuel heating and convert to using biomass heating systems or anaerobic digestion heating systems.
A grant (of up to 30%) for investment in renewable heating systems that use air source, ground source, or water source heat pumps.
How will the payment system for operational support work?
This consists of a multi-annual payment (for up to 15 years) on the basis of prescribed tariffs. The maximum tariffs paid will be 5.66 cents per kilowatt hour of energy produced from biomass heating systems and 2.95c for anaerobic digestion.
Each tariff will set the amount of support that the scheme participant will receive in respect of each unit of heat energy used for an eligible purpose. The tariff level for a particular project will generally be fixed for the period of support. Tariff levels will not be linked to indexation. However, adjustments may be applied to prevent windfall gains. The payment under the support scheme will be tiered based on the annual heat output (on a per kWh basis).
The participant will receive a payment according to the tariff (c/kWh) for tier 1 up to the first threshold value; heat output greater than that threshold will be paid at a lower tariff level up to the tier 2 threshold, and so on for higher tiers.
Since the cost of generating renewable heat typically falls with increasing installation size, the tariff will reduce from one tier to the next. Therefore, the more renewable heat produced the less the applicant will get paid per unit output.
What is covered by the installation grant?
The grant will support up to 30% of the cost of heat pumps (air source, ground source or water source).
Who will administer the support scheme?
The Sustainable Energy Authority of Ireland (SEAI) will administer the scheme and will be responsible for its operation, including evaluating and processing applications.