Oak Firewood Logs in 1.16m3 crates
€299.00
Our Oak Fire Logs have a high density, with longer burning times, and extra heat output when compared with other species. These logs are made from Kiln Dried wood, which provides excellent burning results with high heat output. They are clean and stacked together neatly, making them a convenient fuel source.
These logs are recommended for Multi Fuel Stove, Wood burning stoves and Wood fire ovens.
Moisture Content is less than 18%.
This product is packed in a 1.16 M3 crate.
Crate dimensions are: 1.20m x 1.13m x 0.86m
Sourced from FSC Certified forestry
Free delivery nationwide.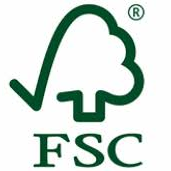 Sourced from FSC Certified forestry (FSC logo)