Birch Firewood Logs in 1.16m3 Crates
€299.00
Our Birch Fire Logs are handpicked and Kiln Dried. The Birch Fire Logs burn very well and produce large flames. They will burn slowly and efficiently, providing both the warmth and that distinctive aroma only a real firewood can give.
These logs are recommended for use in Multi Fuel Stoves, Wood Burning Stoves and Open Fires.
Moisture Content is less than 18%.
This product is packed in a 1.16 metre cubed crate.
Crate dimensions are: 1.20m x 1.13m x 0.86m
Sourced from FSC Certified forestry (FSC logo)
Free delivery nationwide.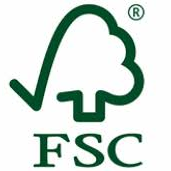 Sourced from FSC Certified forestry