Kiln Dried Hardwood Logs
Our Kiln Dried hardwood Logs are cut in lengths of up to 25 cm and packed in plastic bags with a handle for convenience and easy to use. They are clean and stacked together neatly, making them a convenient fuel source.
These logs are recommended for Multi Fuel Stove, Wood burning stoves and Open fires.
Moisture content is less than 18%.
Convenient to use.
Environmentally friendly.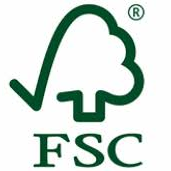 Sourced from FSC Certified forestry