Ash Firewood Logs in 1.96m3 crates
Our Kiln Dried Ash Logs are made from high quality Ash and naturally has a low moisture content. Kiln Drying removed moisture in the firewood, providing you with a steady burn rate and great heat for your home.
Our Ash Fire Logs also have a low ash content that reduces time spent cleaning your fire.
These logs can be used in Multi Fuel Stoves, Wood Burning Stoves and Open Fires.
Moisture Content is less than 18%.
This product is packed in a 1.96M3 crate.
Crate dimensions are: 2.0 m x 1.17m x 0.84m
A sustainable heat source
Sourced from FSC Certified forestry (FSC logo)
Free delivery nationwide.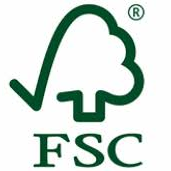 Sourced from FSC Certified forestry (FSC logo)